TAKAMATSU AIRPORT
Area Map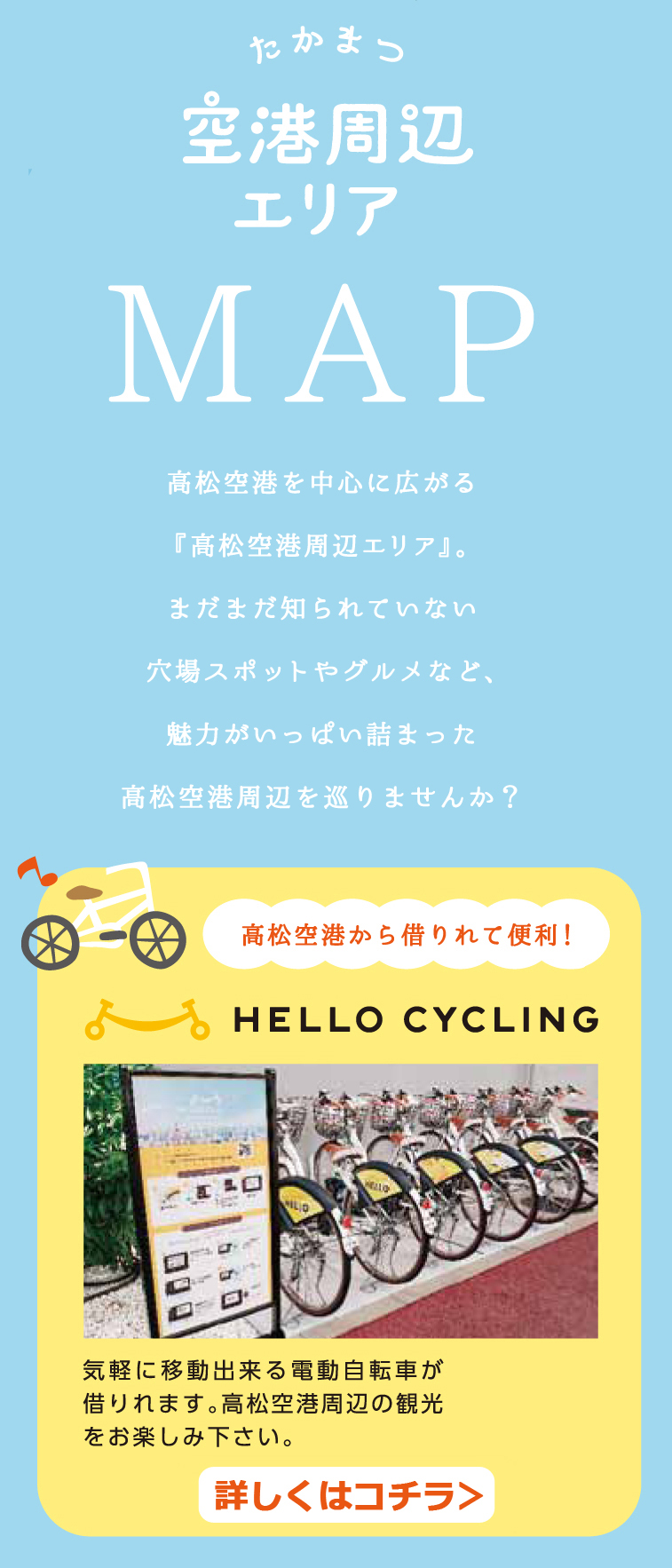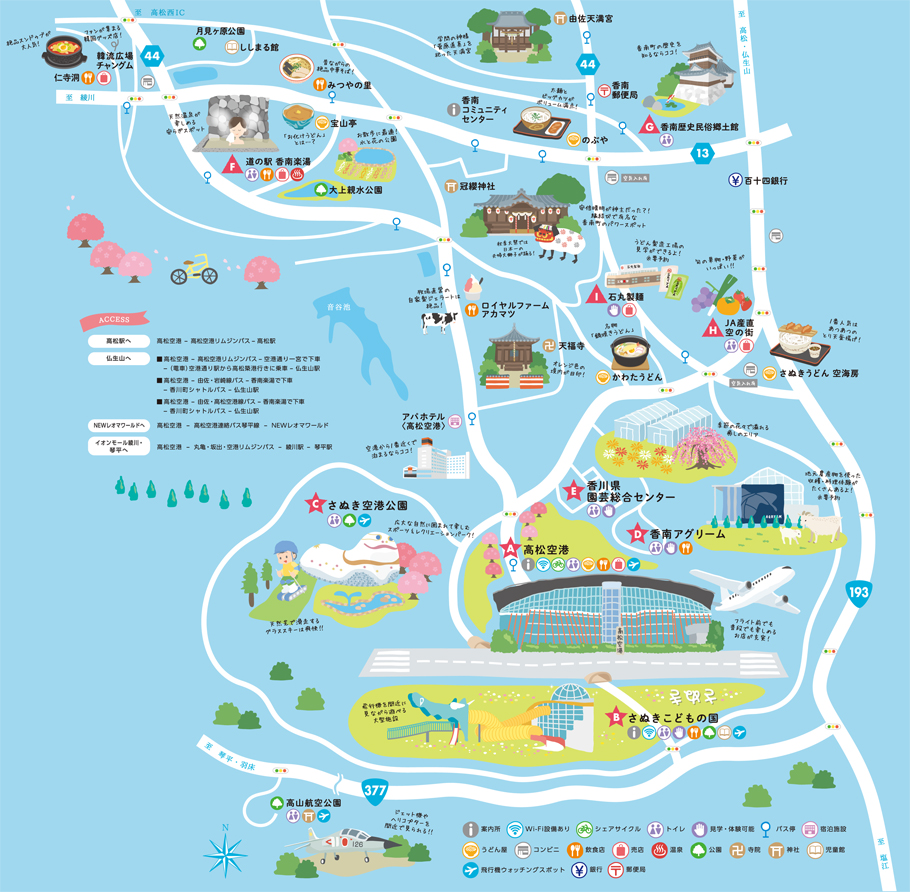 ●TAKAMATSU AIRPORT SURROUNDING GUIDE BOOK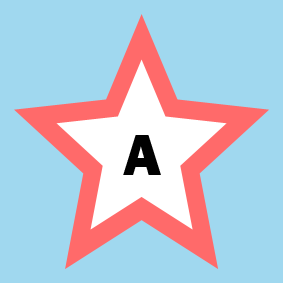 Connecting Kagawa with the World Shikoku's gateway
TAKAMATSU AIRPORT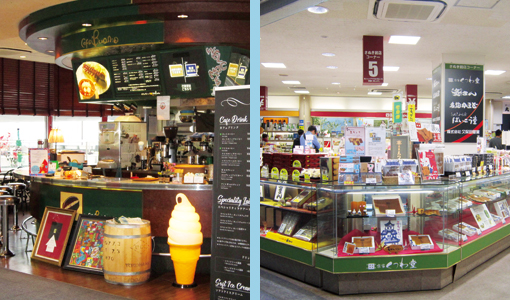 Supporting your pleasant "Air Travel"! There are "Cafes" and "Shops" that you can enjoy your time before the flight.In addition, it's a joyful airport that you also can shopping, watch plane, take part in activities nearby and so on at usual.Takamatsu Airport is also equipped with share cycles and rental bikes, and you can use them with a simple registration.It is optimum to walk around the area full of nature or visit Udon shops.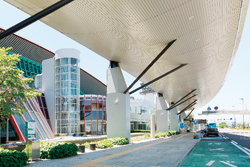 1312-7 Oka Konan-cho, Takamatsu City, Kagawa Prefecture
6:00~21:40
Information Center 087-814-3355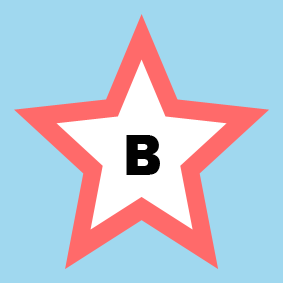 Children can enjoy various activities while close watch the planes.
SANUKI KID'S KINGDOM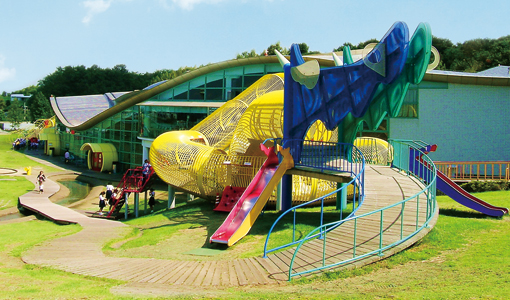 The children's hall with a huge playground equipment based on a dragon motif is a symbol of Sanuki Kid's Kingdom.There are 3 areas in the long and narrow space from east to west.In "Central Area", there are planetarium, workshops where you can experience various activities and cycle center where you can enjoy different bikes.In "East & West Area", there are large playground equipment and exhibitions of YS-11 aircrafts, where you can have a good time.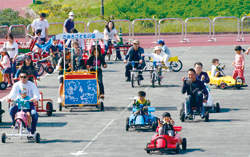 3209 Yusa Konan-cho, Takamatsu City, Kagawa Prefecture
087-879-0500
9:00~17:00
Closed Monday/ New Year holidays
Admission free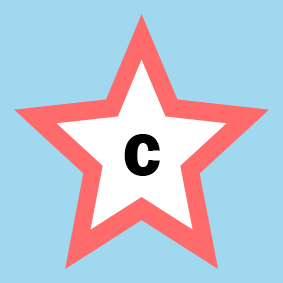 Enjoy grass skiing and sleds in the green
SANUKI AIRPORT PARK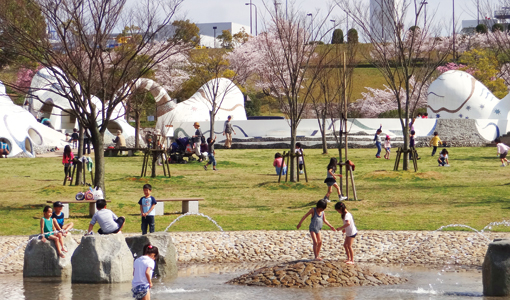 In the park adjacent to Takamatsu Airport, you can enjoy sports recreation such as the largest lawn in the prefecture, a children's sled slope for all year, grass skiing on natural grass and the cherry blossom viewing.In addition, the largest fountain around the airport, "The Cloud Cave" imitating the couple lion as a kind of lucky, mini playground equipment imitating Takamatsu Airport also cannot be missed.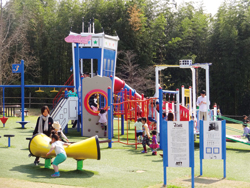 2953-1 Yusa Konan-cho, Takamatsu City, Kagawa Prefecture
087-879-8510
9:00~17:00
Closed "Park" New Year holidays "Grass skiing areas" Thursday, New Year holidays
Admission free (Grass Skiing Fee, Sledding Fee)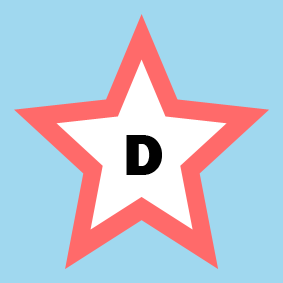 Agricultural experience facility using local agricultural products
KONAN AGREAM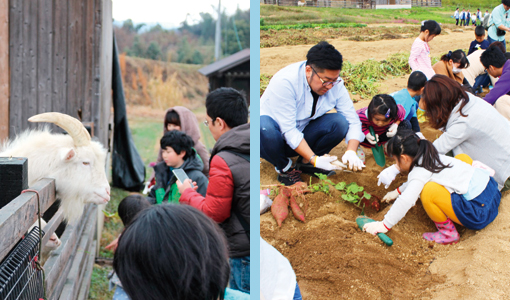 Konan Agream with a wish of "Bright future of agriculture"."Cooking Experience" such as making Wiener Sausage & Pizza etc. with a wide variety of seasonal local products, "Harvest Experience" such as bamboo shoots, blueberry, sweet potato,and chestnut that you can experience all year round.Touching the soil, closing to the nature and feeling the succession of the seasons in a relaxed time.The latest information on Facebook ♪ Goat's family is also waiting for you!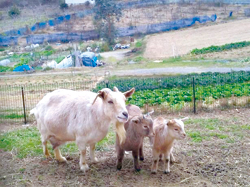 1270-13 Oka Konan-cho, Takamatsu City, Kagawa Prefecture
087-879-8741
9:00~16:00
Closed Wednesday, New Year holidays
Admission free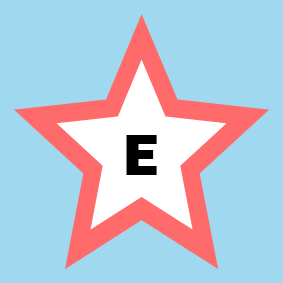 A healing spot where seasonal flowers can be enjoyed all year round
KAGAWA HORTICULTURE GENERAL CENTER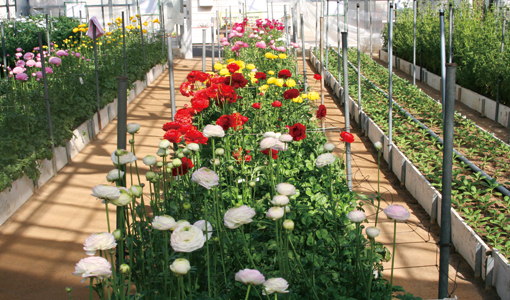 Original species training including Kagawa orginal varieties and cultivation exhibition are held, there are ranunculus "Temari" series and carnation "Mini Tiara" series in the greenhous, and outdoors are pine bonsai, satsuki, hydrangea,chrysanthemum, wintersweet, plum garden and so on, that you can enjoy different flowers all year round. The weeping cherry blossoms of the garden are in full bloom in the beginning of April.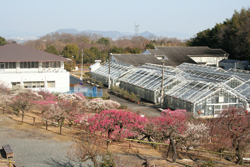 1164-1 Oka Konan-cho, Takamatsu City, Kagawa Prefecture
087-879-7355
9:00~16:30
Closed December 29-January 3
Admission free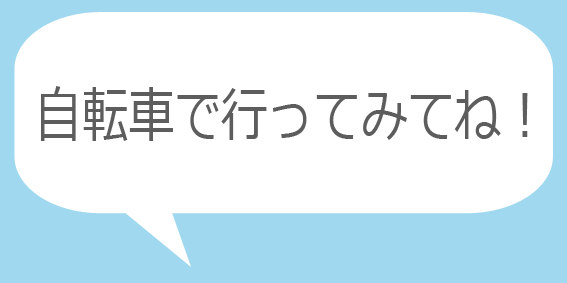 ●Recommended model course
★Family & Experience Course



★Relaxing stroll & Shopping course





●Wander around is here!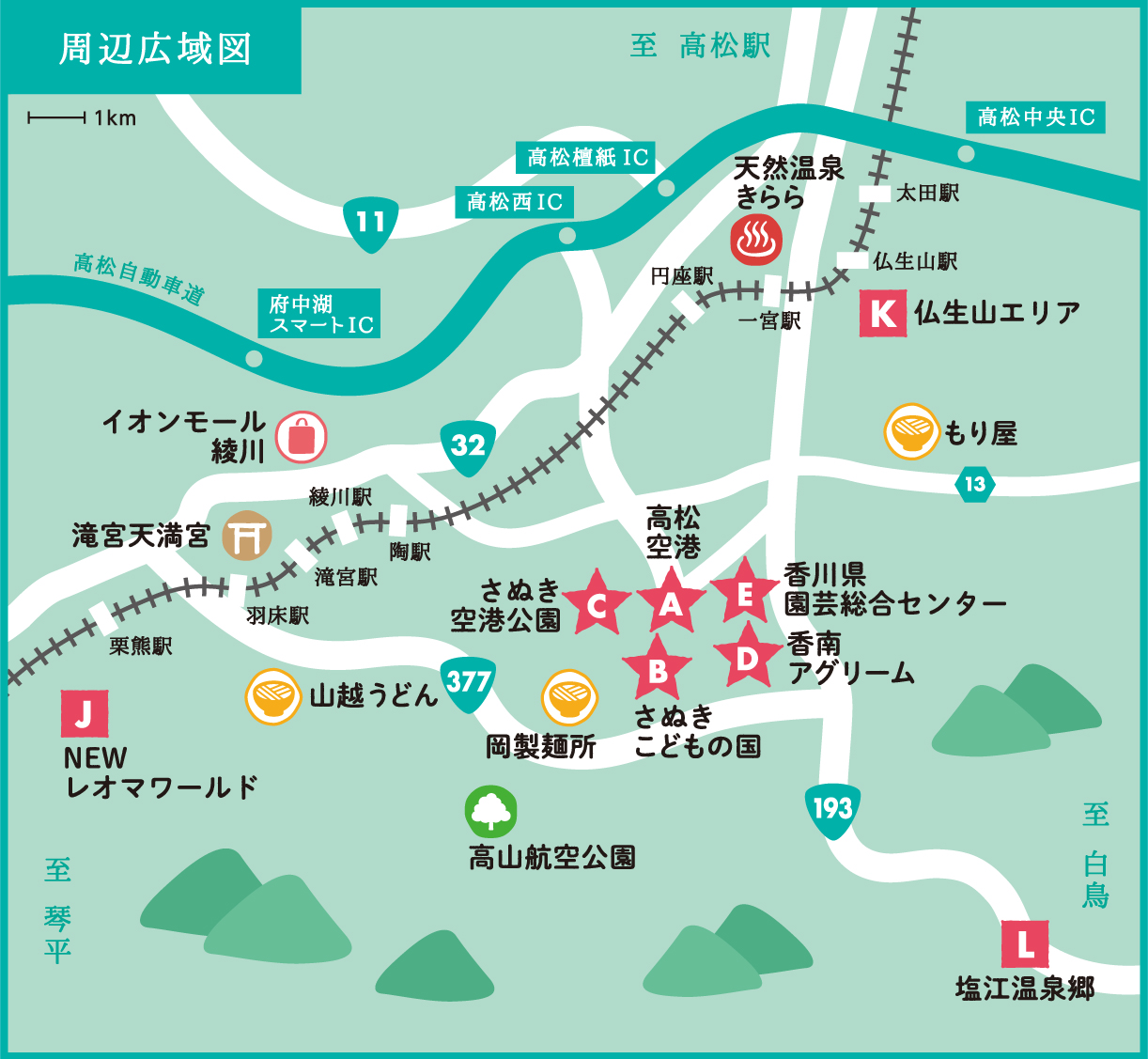 New Reoma World
The largest theme park in Chu-Shikoku Area. You can also enjoy attractions, parades and illuminations.

Busshozan Area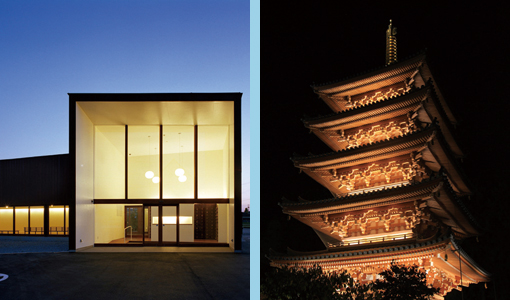 It is a popular area where you can enjoy temples, old towns, fashionable cafes and hot springs.

Shionoe Onsen Village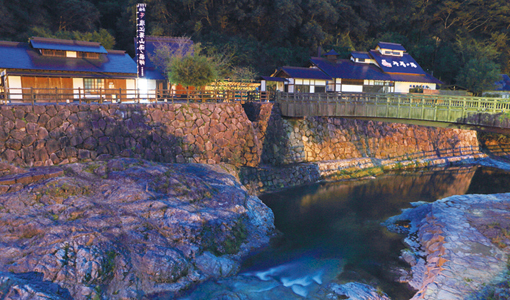 In addition to the hot springs, the spot that you can enjoy in various ways such as museums and ranches.